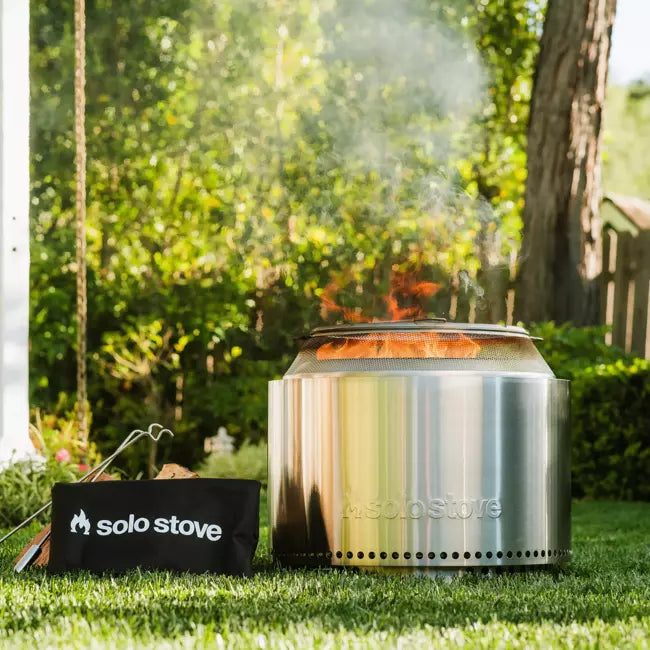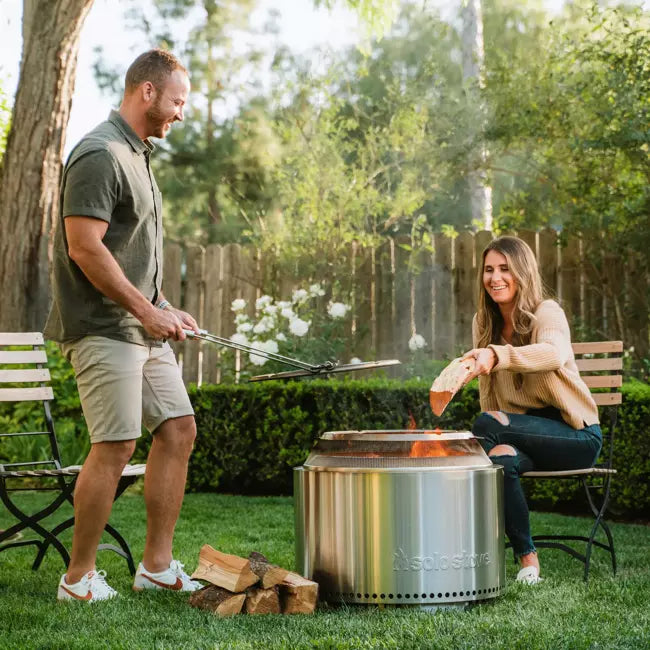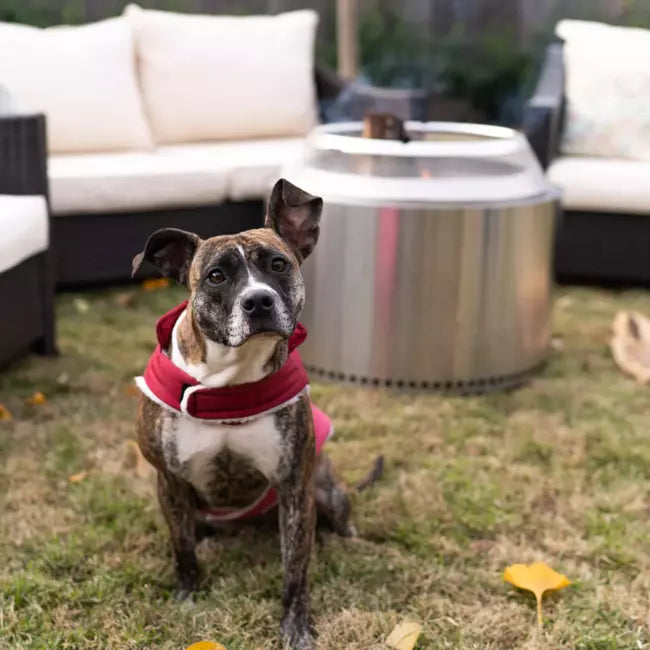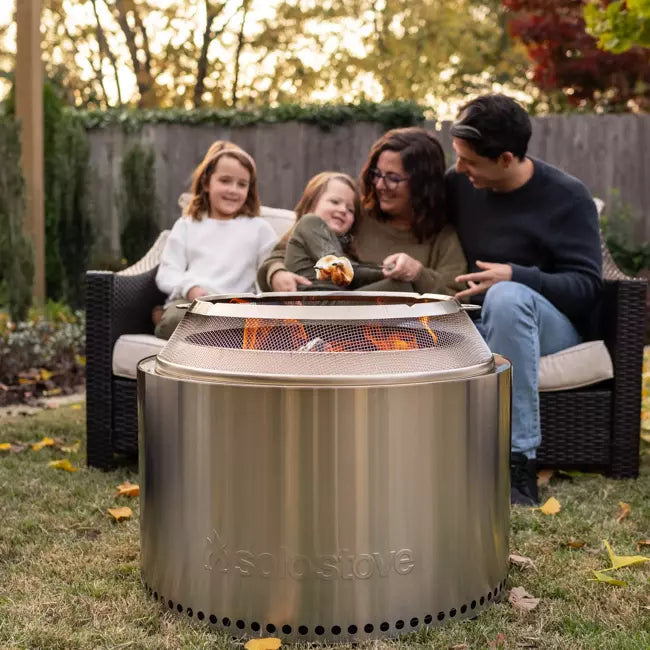 سعر البيع
Dhs. 999.00
السعر العادي
شامل الضريبة.
Price Match Guarantee. Find A Better Price? We'll Match It.
Free Next Day UAE Delivery
Shield defends & protects your outdoor spaces from most crackling fire's pops and sparks
Yukon Shield
Keep pops and embers from escaping with the tool built for safe burns
Shield Removal Tools
Remove shield from Yukon with ease
Yukon Shield
Top Diameter: 18.5 in | 47 cm
Base Diameter: 26 in | 66 cm
Height: 5.125 in | 13 cm
Weight: 5.25 lbs | 2.4 kg
Materials: 304 Stainless Steel
Returns
Free standard shipping with a purchase of $299 or more on all orders in the United States (excluding PO Boxes, Alaska and Hawaii). Free 30-day returns on any order shipped within the contiguous United States (lower 48 states). Return policy exclusions apply.Learn More.
Lifetime Warranty
We warranty each and every Solo Stove product to be free of manufacturing defects, and we will replace with a new product, at our option, any genuine Solo Stove product sold by an authorized retailer that is deemed defective.Learn More.
Is this a gift or surprise? Please be aware that the product box displays a picture and the name of the product.
Meet Solo Stove Shield
The durable Solo Stove Shield helps prevent sparks and embers from leaving your Solo Stove fire pit. Unmistakably a Solo Stove product, the clean, minimal, two-piece spark Shield provides extra peace of mind, helping prevent embers from escaping your fire pit.
Peace Of Mind
You should be able to enjoy a night around your fire pit feeling as safe as possible. Keep sparks contained while taming your flame with Shield's 304 stainless steel design. Shield + Stand is the ultimate duo for a night around the fire on a wood deck, near pine needles, or other places where safety is the top priority.
Easy To Use
Shield's one of a kind, 2-piece design lets you tend the fire without compromising safety. Specialized removal tools make adding logs or resting Sticks a cinch.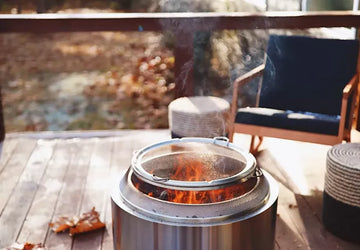 Long Lasting
Constructed from 304 stainless steel, Shield is built to last as long as Yukon.
Compact
Designed to nest inside Yukon's burn chamber, Shield and Yukon become a compact travelling pair, giving you the home-field advantage at any campground.
We always recommend using Shield for additional safety. While we cant guarantee no spark will ever escape, the mesh top blocks most sparks and embers from jumping out of your fire pit.
You will receive your two piece spark arrestor as well as your removal tools which is two separate pieces.
Yes, while we are a little biased toward Solo Stove Sticks, you can use any roasting sticks with Shield.
The best way to store Shield is to nest it inside your Yukon . To do this, simply remove the Shield and the flame ring and then place your Shield upside down inside your Yukon. The flame ring will then nest on top for easy storage.
Yes, once Shield is nested in your Yukon for storage, you can place your Shelter cover over the top if you would like to store your Yukon outside.
Shield was designed as two pieces so that the top piece can be removed to add fuel without having to remove the entire spark screen. It also makes it much easier to roast marshmallows and other food over the fire when you can remove the top piece of Shield.