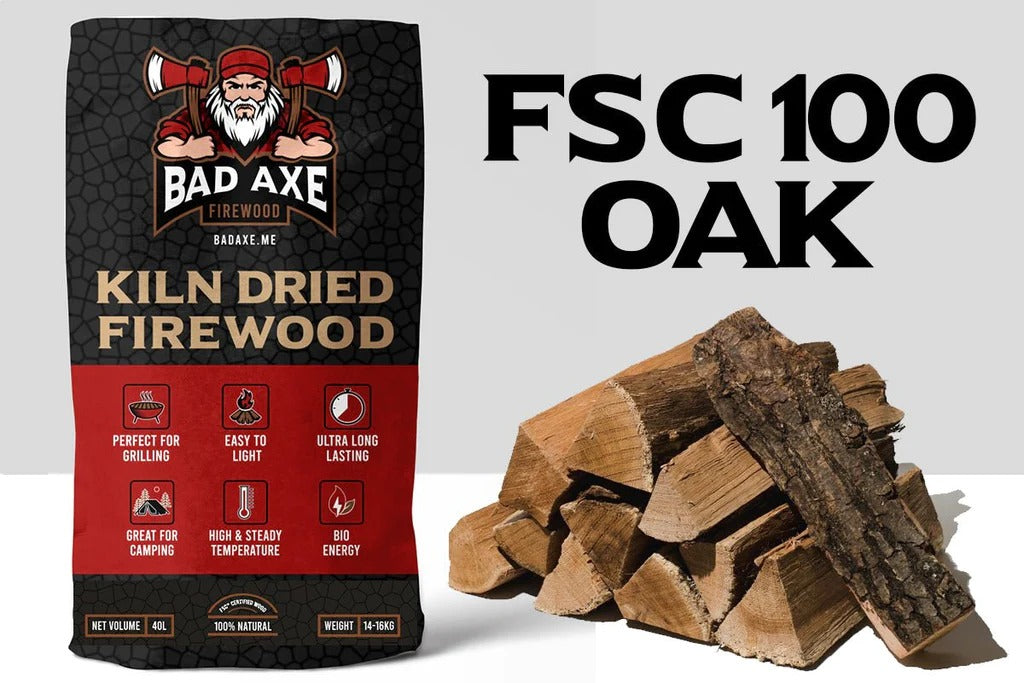 Oak & Ash Firewood Bundle (5x Bags)
Regular price
Dhs. 325.00
Sale price
Dhs. 325.00
Regular price
Tax included.
Price Match Guarantee. Find A Better Price? We'll Match It.
Free Next Day UAE Delivery
Dubai delivery ONLY. Packed in 5x 40L bags ~ 75kg total
This bundle includes 2x Ash bags and 3x Oak bags.
The best of both world's with the easy-to-light Ash to get your fire lit and the slow-burning Oak to keep your fire going throughout the night.
Ash is a great light-wood option thanks to its ability to catch fire easily. It's bark can also be used as a natural fire starter. That said, it also burns out fairly quickly too so best to pair it with Oak as the fire progresses.

Oak is very dense and can burn for a long, long time making it great to keep your fire going throughout the night without having to continuously top it up. Oak is a popular choice for many people who use firewood for heat as well as smoking meat, fish or veg. That said, it's slightly more difficult to catch fire so pairing it up with Ash is great combo.

FCS certified made exclusively from 100% sustainable resources imported from Estonia & Ukraine.
Free Next Day Delivery for all orders placed before 4:00pm in the UAE excluding Sundays and public holidays. Orders placed after 4:00pm will be delivered after 2 days. 
We also offer Same Day Delivery for all orders placed before 12:00pm charged at AED 50 per order. Orders placed on Friday or public holidays will be processed the next business day and delivered the day after that.
Shipping out of the UAE will be quoted for at checkout.